#lee-services-modal .modal-content
box-shadow: 0px 7px 15px 1px rgba(0, 0, 0, 0.12);
border: 1px solid rgba(0, 0, 0, 0.03);
border-radius: 2px;
#lee-services-modal .modal-body
min-height: 300px;
border-top: 4px solid #333;
#lee-services-modal .dismiss-paywall
/*font-size: 50px;*/
z-index: 1;
color: #000;
opacity: .3;
font-weight: 300;
text-decoration: none;
display: inline-block;
line-height: 50px;
right: 15px;
top: 0;
position: absolute;
#lee-services-modal .dismiss-paywall span.return display: none;
#lee-services-modal .dismiss-paywall span.x
font-size: 50px;
display: inline-block;
float: right;
padding-left: 5px;
margin-top: -3px;
font-weight: 200;
#lee-services-modal .dismiss-paywall:hover opacity: .6;
#lee-services-modal .dismiss-paywall:hover span.return display: inline-block;
#lee-services-modal .modal-top
margin: 0 -15px;
padding: 15px;
z-index:0;
#lee-services-modal .modal-top .title
font-size: 26px;
line-height: 28px;
margin-bottom: 10px;
font-weight: bold;
font-family: 'serif-ds', serif;
#lee-services-modal .modal-top .logo img
max-height: 50px;
max-width: 220px;
margin-bottom: 15px;
#lee-services-modal .return-home margin-bottom: 5px;
#lee-services-modal .return-home a color: #aaa;
#lee-services-modal a.text-link color: #222;
#lee-services-modal .br
border-top: 1px solid #eee;
margin: 0 auto 15px auto;
max-width: 250px;
box-shadow: 0 1px 0px 1px rgba(0, 0, 0, 0.02);
@media (min-width: 992px)
#lee-services-modal.packages_1
width: 650px;
#lee-services-modal.packages_1 .modal-top .title
font-size: 32px;
line-height: 34px;
padding: 0 15px;
#lee-services-modal.packages_2,
#lee-services-modal.packages_3
width: 80%;
#lee-services-modal.packages_4,
#lee-services-modal.packages_5
width: 90%;
@media (min-width: 1200px)
#lee-services-modal.packages_2
width: 650px;
#lee-services-modal.packages_3
width: 900px;
#lee-services-modal.packages_4
width: 1050px;
#lee-services-modal.packages_5
width: 1200px;
@media (max-width: 991px)
#lee-services-modal .modal-top .title
font-size: 24px;
.modal-backdrop.in
filter: alpha(opacity=90);
opacity: .9;
background-color: #fff;
#lee-registration-wall-modal .dismiss-regwall
font-size: 50px;
margin-top: -15px;
z-index: 1;
color: #000;
opacity: .3;
font-weight: 300;
text-decoration: none;
display: inline-block;
line-height: 1;
right: 15px;
position: absolute;
cursor: pointer;
#lee-registration-wall-modal .dismiss-regwall:hover opacity: .6;
#lee-registration-wall-modal .modal-content
box-shadow: 0 5px 15px rgba(0,0,0,.1);
border: 1px solid rgba(0,0,0,.1);
border-radius: 3px;
#lee-registration-wall-modal
font-family: 'Lato', sans-serif;
#lee-registration-wall-modal .title
font-size: 24px;
line-height: 24px;
margin-bottom: 5px;
font-weight: 700;
#lee-registration-wall-modal .logo img
max-height: 50px;
max-width: 50%;
margin: 15px 0;
#lee-registration-wall-modal .tagline,
#lee-registration-wall-modal .buttons
margin-bottom: 15px;
/* inline */
#lee-registration-wall-inline
position: relative;
margin-bottom: 20px;
display: none;
#lee-registration-wall-inline .lee-registration-panel
background-color: #f7f7f7;
padding: 30px 20px;
border-radius: 5px;
#lee-registration-wall-inline .lee-registration-redacted-overlay
height: 80px;
width: 100%;
top: -90px;
z-index: 1;
position: absolute;
background: linear-gradient(to bottom, rgba(255, 255, 255, 0), #fff 80%);
#lee-registration-wall-inline .head
font-size: 36px;
line-height: 36px;
font-family: 'Yrsa', serif;
#lee-registration-wall-inline .tagline
padding-bottom: 15px;
#lee-registration-wall-inline .tagline a
color: #222;
text-decoration: underline;
@media (max-width: 767px)
#lee-registration-wall-inline .lee-registration-redacted-overlay display: none;
featured_button_text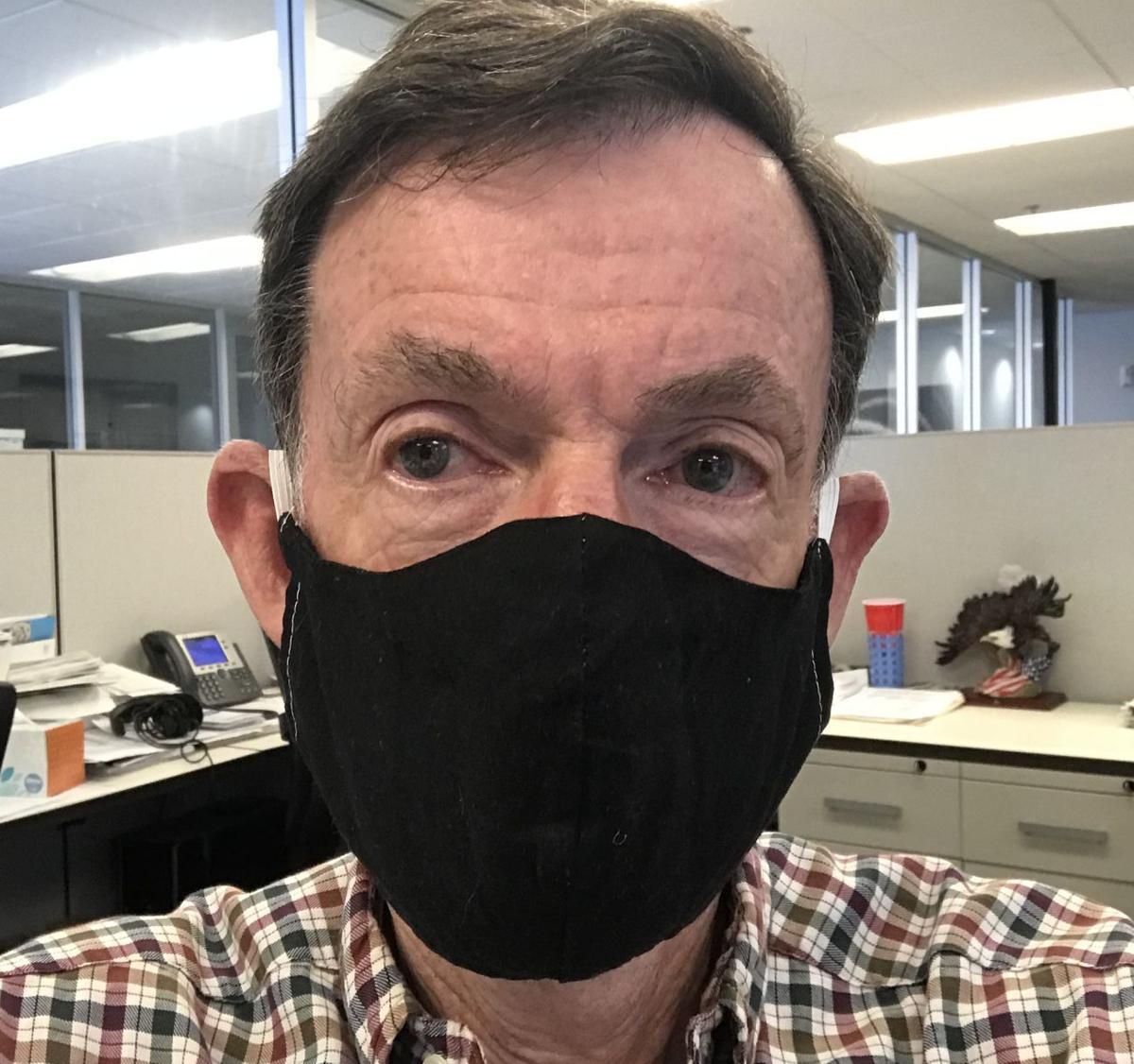 There is little about my childhood that makes me nostalgic. My family moved ever few years from state to state, my parents got a bitter divorce, I was mostly a loner.
But there was a brief period when conditions were golden — my prime boyhood years between age 7 and 10 when we lived in rural Connecticut. Summertime in Stafford Springs was a glorious ramble.
I have no idea how children that age spend their summers these days. Even before pandemic restrictions, I hardly ever saw kids out and about. Were they inside playing on their devices? Off at camps?
If you could have flown a drone over my country neighborhood in the mid-50s, you'd have seen me romping outdoors all summer with my brother Joe and our buddies next door, Johnny and Freddy. We were New England Huck Finns who improvised our own entertainment.
Some of it was shocking from today's perspective. We shot tiny birds with our BB guns, then devoured them at "Robin Hood" cookouts.
When we weren't killing birds, we were hunting frogs and scooping up their gelatinous egg blobs from the nearby pond along the dirt road that disappeared deep into a forest without known limits.
In the late summer, we rode in the bed of a truck behind the baling machine that turned the hay field behind our houses into beautifully wrapped bundles of cow food.
We'd walk down a country lane to an isolated cemetery where graves going back two centuries were protected by a wall built from the rocks that departing glaciers had dropped thousands of years earlier.
We ate sandwiches between the lichen-covered gravestones and attempted to walk the top of the overgrown wall while avoiding poison ivy.
There was an 18th century vibe to our country enclave. The sunken outline of the old "post road" from New York to Boston ran through our front yard. The core of our house was 200 years old and had once been a stable for travelers who stayed at the now-ramshackle inn next door.
According to legend, Lafayette stayed at our house, or at least his horse did.
An elderly woman lived alone in the inn. She once showed off ancient buffalo skin rugs on the floor of a ballroom on springs that softened the impact of dancing. I tried, but my 75-pound body couldn't get the floor to bounce.
Near the old inn lived a younger playmate whose home barely had modern conveniences. His family had a hand pump in the kitchen to draw well water.
When Joe and I were out of doors, we were mostly bare chested, our skin baked brown by the sun. I cringe at the memory of such epidermis abuse. I don't blame my mother. I doubt sunscreen had been invented.
When I did clothe myself, it was often to dress up as a cowboy, complete with boots and a toy pistol strapped to my side. How I loved playing cowboys … and Indians. My black-and-white TV heroes were all cowboys.
Where were my parents during these summers? My mother had my younger sister and newborn to care for. I guess my dad was off at work. I don't recall either of them giving me much summer guidance.
And then, poof, it all ended. We moved to a ticky-tacky, tiny-lot subdivision in a northern New Jersey suburb as I entered sixth grade. This was an alien urban environment filled with teenagers whose mere presence intimidated me.
That ended my roaming, shirt-less adventurous summers. I retreated indoors and became a book worm.
Watch Now: On the Napa River Trail with Carol and Gail
Kevin can be reached at 707- 256-2217 or Napa Valley Register, 1615 Soscol Ave., Napa, 94559, or kcourtney@napanews.com.
#pu-email-form-breaking-email
clear: both;
background-color: #fff;
color: #222;
background-position: bottom;
background-repeat: no-repeat;
padding: 15px 20px;
margin-bottom: 40px;
box-shadow: 0px 2px 0px 0px rgba(0,0,0,.05);
border-top: 4px solid rgba(0,0,0,.8);
border-bottom: 1px solid rgba(0,0,0,.2);
display: none;
#pu-email-form-breaking-email,
#pu-email-form-breaking-email p
font-family: -apple-system, BlinkMacSystemFont, "Segoe UI", Helvetica, Arial, sans-serif, "Apple Color Emoji", "Segoe UI Emoji", "Segoe UI Symbol";
#pu-email-form-breaking-email h1
font-size: 24px;
margin: 15px 0 5px 0;
font-family: "serif-ds", Times, "Times New Roman", serif;
#pu-email-form-breaking-email .lead
margin-bottom: 5px;
#pu-email-form-breaking-email .email-desc
font-size: 16px;
line-height: 20px;
margin-bottom: 5px;
opacity: 0.7;
#pu-email-form-breaking-email form
padding: 10px 30px 5px 30px;
#pu-email-form-breaking-email .disclaimer
opacity: 0.5;
margin-bottom: 0;
line-height: 100%;
#pu-email-form-breaking-email .disclaimer a
color: #222;
text-decoration: underline;
#pu-email-form-breaking-email .email-hammer
border-bottom: 3px solid #222;
opacity: .5;
display: inline-block;
padding: 0 10px 5px 10px;
margin-bottom: -5px;
font-size: 16px;
Get local news delivered to your inbox!
Let's block ads! (Why?)