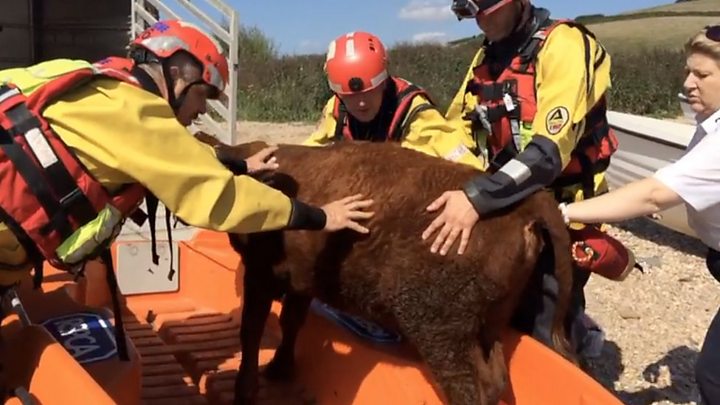 A cow trapped at the bottom of cliffs for more than a week has been rescued by firefighters and the RSPCA.
The animal was spotted in its precarious position on rocks between Hallsands and Start Point, Devon, by a member of public on 22 August.
Farmer Fred Ansell fed hay to the heifer, nicknamed Rocky, by kayak.
On Friday, the year-old Devon Red Ruby was stunned by a vet before being levered into a boat and taken to safety on a nearby beach.
Mr Ansell said: "The rescue operation went excellently. Rocky is standing up and looks bright and happy."
More news from across Devon
Rocky was transferred to a trailer to be taken back to Start Farm, where she will be fully checked over by a vet.
Let's block ads! (Why?)