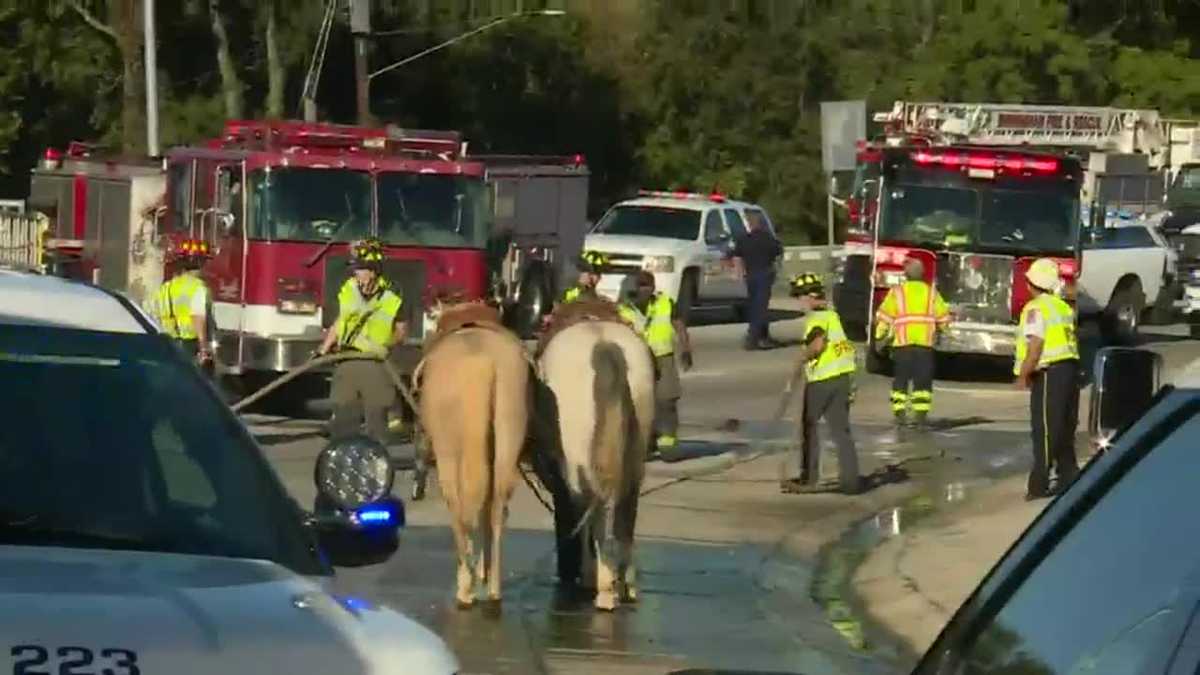 BIRMINGHAM, Ala. —
UPDATE, 1:00 a.m., Thursday
Interstate 20 west at I-59 South is back open Thursday morning following a crash Wednesday afternoon involving an overturned cattle truck.
—
UPDATE, 9:45 p.m., Wednesday
Interstate 20 West at I-59 South is still shut down after an afternoon cattle truck crash.
—
An overturned cattle truck has shut down Interstate 20 West at the I-59 South interchange, better known as "Dead Man's Curve," in Birmingham.
Fire officials say the driver of the truck was taken to the hospital with injuries that appeared to be minor.
Several cows were killed in the crash. Animal control has been called to the scene to help secure the livestock.
"The Cowboys" from Jemison are helping remove the cattle from the interstate.
Let's block ads! (Why?)