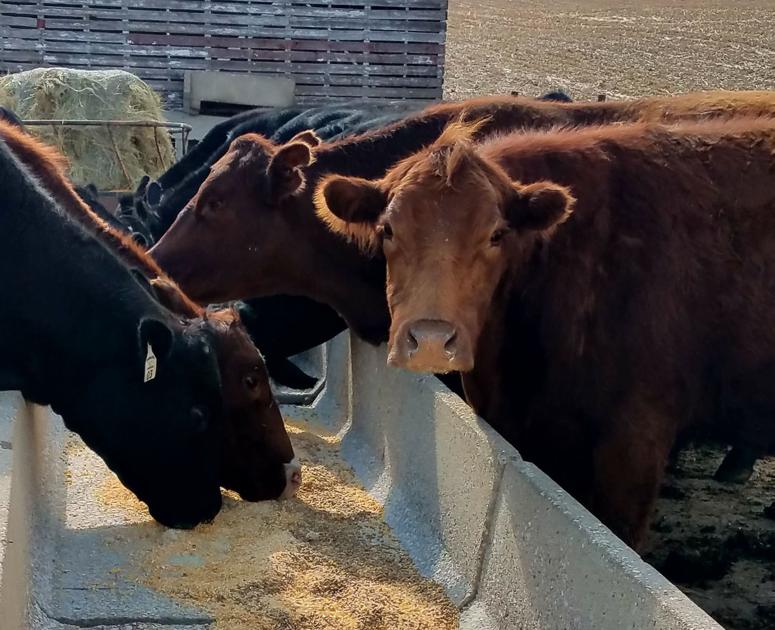 (KMAland) — Input from cattle producers has been critical to meeting the goals of the U.S. Roundtable for Sustainable Beef, says Ben Weinheimer, vice president for the Texas Cattle Feeders Association.
When the U.S. Roundtable finalized the beef industry sustainability framework about one year ago, Weinheimer says, all segments of the beef industry established the need to address water, air and land resources, as well as caring for animals and employees.
"One of the things that's very important is that as the framework was built, it was built by representatives from each segment of the supply chain. It was not built by the roundtable. It was built by producers on the ground that really brought forward the voice of the cow-calf producer. Looking at things like land and water stewardship, Beef Quality Assurance practices, and just all those things what it means to produce cattle on the land day in and day out."
Moving forward, Weinheimer says the next phase for the Roundtable will be a continued focus on outreach and education.
"There will be a continued focus on outreach and education, providing additional tools and resources that the roundtable will build out to really make the framework much easier to utilize. Another aspect that's moving forward is this idea around setting goals and targets."
He says the effort to implement goals and targets will have strong scientific benchmarks to identify the progress made and what might be reasonable to set goals for future progress.
Weinheimer adds having a seat at the roundtable for his organization is an important for the future of the cattle business.
"We come out with something that's meaningful, reasonable, and something that can be effective, both for our members and as a means and resource to communicate to beef consumers that we are doing the right things. And, we encourage every person to take a closer look at what we are doing because we're proud of it and hope that it continues to drive beef demand in the future."
Weinheimer is the immediate past chairman of the U.S. Roundtable for Sustainable Beef.
Let's block ads! (Why?)