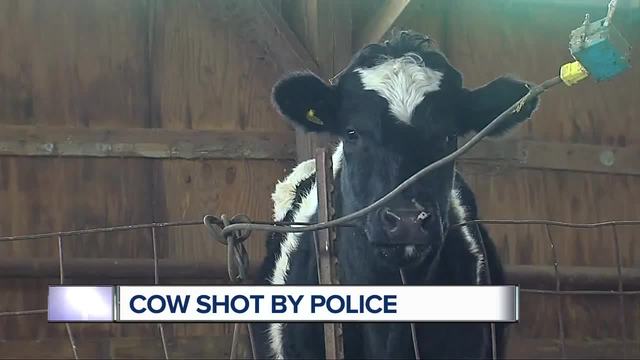 CANTON, Mich. (WXYZ) – A run-away cow was shot and killed by a police officer after he led a butcher on a foot chase.
It happened December 22nd in Canton at Boyer's Meat Processing on Barr road.
Robert Boyer, the owner of the shop says he rented out space to another butcher that was scheduled to slaughter cattle.
Boyer says someone left the fence unlocked and that's how the cow got away, that's when a neighbor called police saying they saw someone with a knife in one hand and a gun in the other.
After searching for nearly three hours, the police report says the cop spotted the cow.
The butcher told police he wanted the cow euthanized so the cop fired one shot between the eyes of the cow killing him.
Boyer says the butcher made the right choice because a run-away cow can be dangerous.
"It could get out on the street and cause a bad accident and you can't help," Boyer says.
The cow was taken back to the shop after the incident.
Let's block ads! (Why?)