The offspring of a cow that was identified to have BSE – or mad cow disease – will be killed as a precaution.
Several other cows in the herd will also be destroyed after the infected beef bovine was identified during routine testing in Scotland.
The disease did not enter the human food chain, according to a statement issued through the National Farmers Union of Scotland.
Farmer Thomas Jackson said he and his wife had found the discovery at their farm in Aberdeen "personally devastating".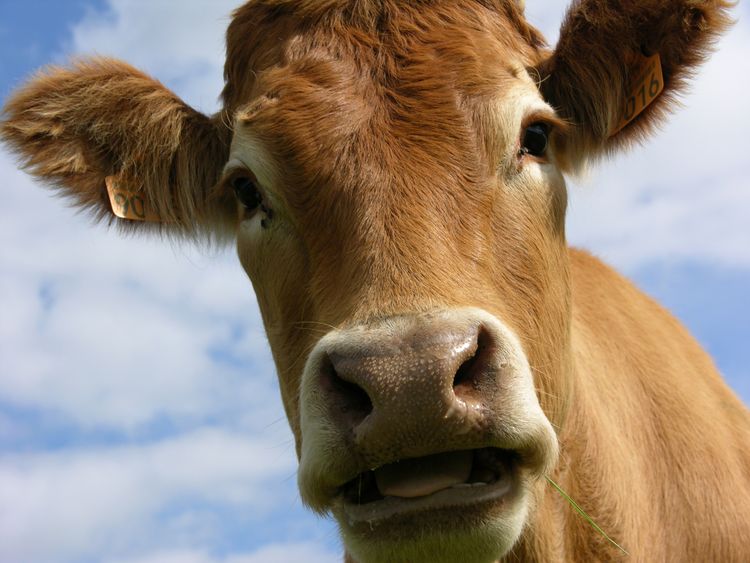 Mr Jackson said: "We have built up our closed herd over many years and have always taken great pride in doing all the correct things. To find through the surveillance system in place that one of our cows has BSE has been heartbreaking.
"Since this has happened we have been fully co-operating with all the parties involved and will continue to do so as we like everyone want to move forward and clear up this matter.
"The cohorts and offspring of the cow have now been identified and as a purely precautionary measure they will be slaughtered and tested in due course; again we are fully co-operating with all the parties with regards to this."
Upon confirmation of the discovery, Scotland's chief veterinary officer Sheila Voas moved to assure the public that it did not represent a threat to human health.
No source of the disease has yet been identified, but Ms Voas said its detection was "proof that our surveillance system is doing its job".
The case marked the first time the fatal neurodegenerative disease had been discovered in Scotland since 2009, and the first time in the UK since it was found in Wales in 2015.
Its presence in the UK has been muted since the infection of 180,000 cattle in the 1990s, which led to 4.4 million being slaughtered during an eradication programme.
The disease can be passed to humans who have eaten infected flesh, when it becomes known as Variant Creutzfeldt-Jakob disease (vCJD), which has killed 177 people in the UK.
Let's block ads! (Why?)