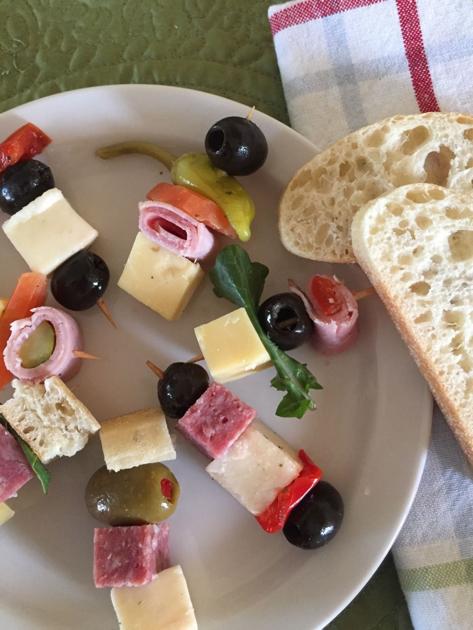 No doubt you've seen the words "grass-fed" when reading about dairy products in food magazines, on television and maybe even on labels in your local grocery store, but does it really make a difference?
Yes, it does.
Grass-fed dairy products are better both for you and the cows.
A cow's system is developed to digest grasses, not grain. On most large conventional dairy farms, cows eat an unnatural diet based on corn and soy rather than fresh pasture and dried grasses. Some large-scale farms even add by-products from the production of human food like candy, bakery, pasta and beer.
The USDA and Cornell University discovered that when fed an unnatural diet, the cows' stomachs become more acidic, throwing their gut out of balance and making them more vulnerable to diseases like E. coli, which can, in turn, survive the acidity of human stomachs and cause intestinal illness.
According to Prevention Magazine, grass-fed dairy products contain a bigger diversity of nutrients, including vitamins A, D and B12. And eating whole milk dairy products from grass-fed cows is healthy for your heart.
Grass-fed milk has up to five times more CLA, a healthy fat found in the meat and milk of grazing animals, which is then stored in our tissues. A study from the Journal of Clinical Nutrition found that "keeping Bessy on grass could prevent more heart attacks in people than putting them on expensive drugs with all their side effects."
So start noticing those labels next time you do your grocery shopping. Organic Valley has a new line of dairy products called Grassmilk. Due to the subtle seasonal changes in pasture, they say this is "milk as it was meant to be."
Kerrygold cheese, while it is still imported from Ireland and available in your local store, is made from cows raised on grass.
In Wisconsin, award-winning Pleasant Ridge Reserve cheese from Uplands Cheese in Dodgeville is only made from their milk when the cows are on pasture.
And cheeses from Brunkow Cheese Co-op in Darlington and Highfield Farm in Walworth are all made from cows raised on fresh pasture and dried grasses. Healthier for you, healthier for the cows, healthier for the environment.
Recipe
The calendar says summer even if the weather does not — but we are all looking for lighter fare at this time of year. A fun finger-food idea can be inspired by your favorite sandwich and salad combinations. Small cubes of meat and cheese, alternated with olives, vegetables and cubes of a sturdy crusty bread, can be a light meal or snack easily toted to the beach, boat, or backyard.
Use toothpicks, small cocktail skewers, or appetizer picks to assemble some interesting combinations. You can also peruse the olive and salad bars at your local market to find ready cut and marinated vegetables. Cubes of sausage, cheese, olives and jarred pepperoncini will remind you of your favorite sub sandwich, while fresh mozzarella, tomato and a basil leaf will taste like a mini-Caprese salad. And if you like that sweet-salty combo, you can't go wrong with a date stuffed with your favorite blue cheese, skewered with a small slice of ham or prosciutto.
Terry and Denise Woods are owners and cheesemakers at Highfield Farm Creamery in Walworth on State Line Road. If you have a question you'd like answered in this column, please send it to Info@HighfieldFarm.com or call 262-275-3027.
Let's block ads! (Why?)